Lilliput CE Infant School Admission Policy is determined by Coastal Learning Partnership which is the admissions authority for the school.
Please follow the link below to access the policies and further information on applying for a school place.
Coastal Learning Partnership Admissions Information
Please click on the map below for a more detailed view of the school's catchment area.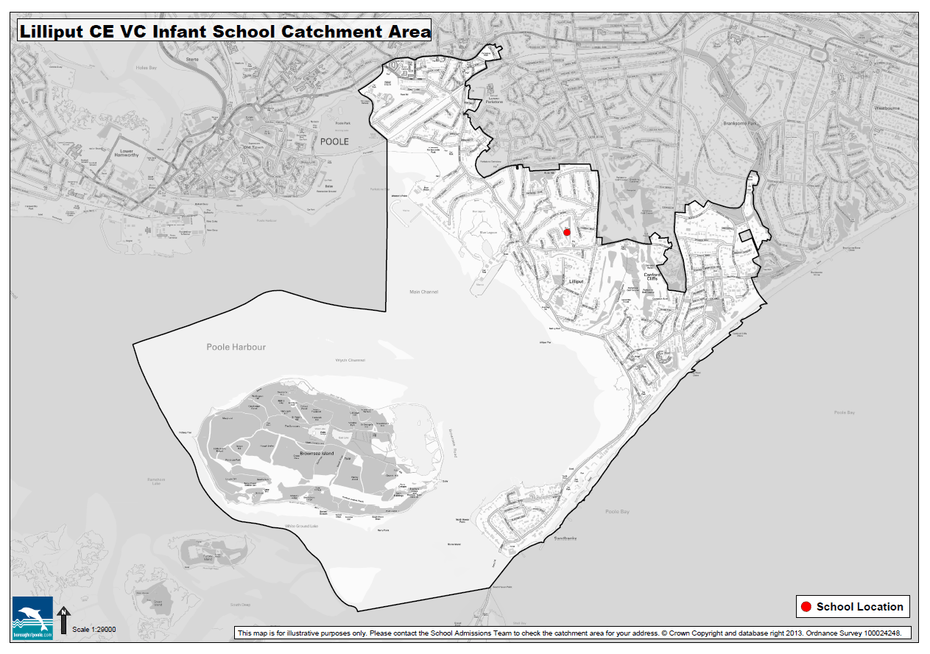 For parents of new Reception children starting with us this September, dates of your Open Evening, Coffee morning, Consultation evenings etc can be viewed on the School Calendar pencil on our Home page.
You can also find information on how to help your child prepare for Reception under Curriculum->Starting School.