Coastal Learning Partnership is the admissions authority for its member schools and, as such, admissions policies are determined by the Trust Board and in line with requirements of the Statutory Admissions Code. Coastal Learning Partnership works closely with the relevant Local Authorities in the administration of its determined admissions policies.
Please follow the link below to access the admissions policies and further information on applying for a school place:
Coastal Learning Partnership Admissions Information
We currently have spaces in our Year 1 and Reception Year Groups.
GENERAL
In line with the Covid-19 legislation, all appeals lodged before 30 September 2022 are being heard based on written information only.
Appeals lodged after these dates will be heard as soon as reasonably practicable.
You will receive at least 14 calendar days' notice of your appeal hearing date.
Appeals are heard during the daytime on weekdays and are not heard during school holidays.
Where there are multiple appeals for places at the same school, the hearings may go over a number of days.
The school's case will be made available to parents and Panel members at least 7 calendar days before the start of the appeal hearing.
The Panel will set a deadline for any additional evidence to be received.
Following the hearing, decision letters will be sent, where possible, within 7 calendar days of the end of the hearing. During busy periods, such as main entry, full decision letters may take longer than this, so the Clerk will send a brief decision summary email in the interim.
Appeal hearings for in-year places will be heard as soon as reasonably practicable, based on written information only.
Please click on the map below for a more detailed view of the school's catchment area.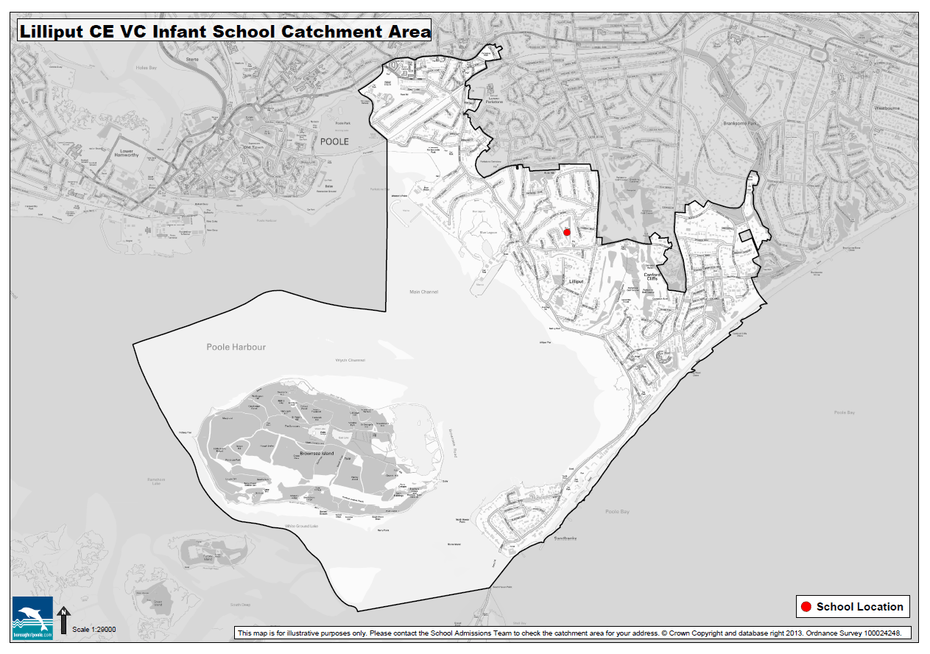 You can also find information on how to help your child prepare for Reception under Curriculum->Starting School.